FEELING

 

SOCIALLY DISTANCED?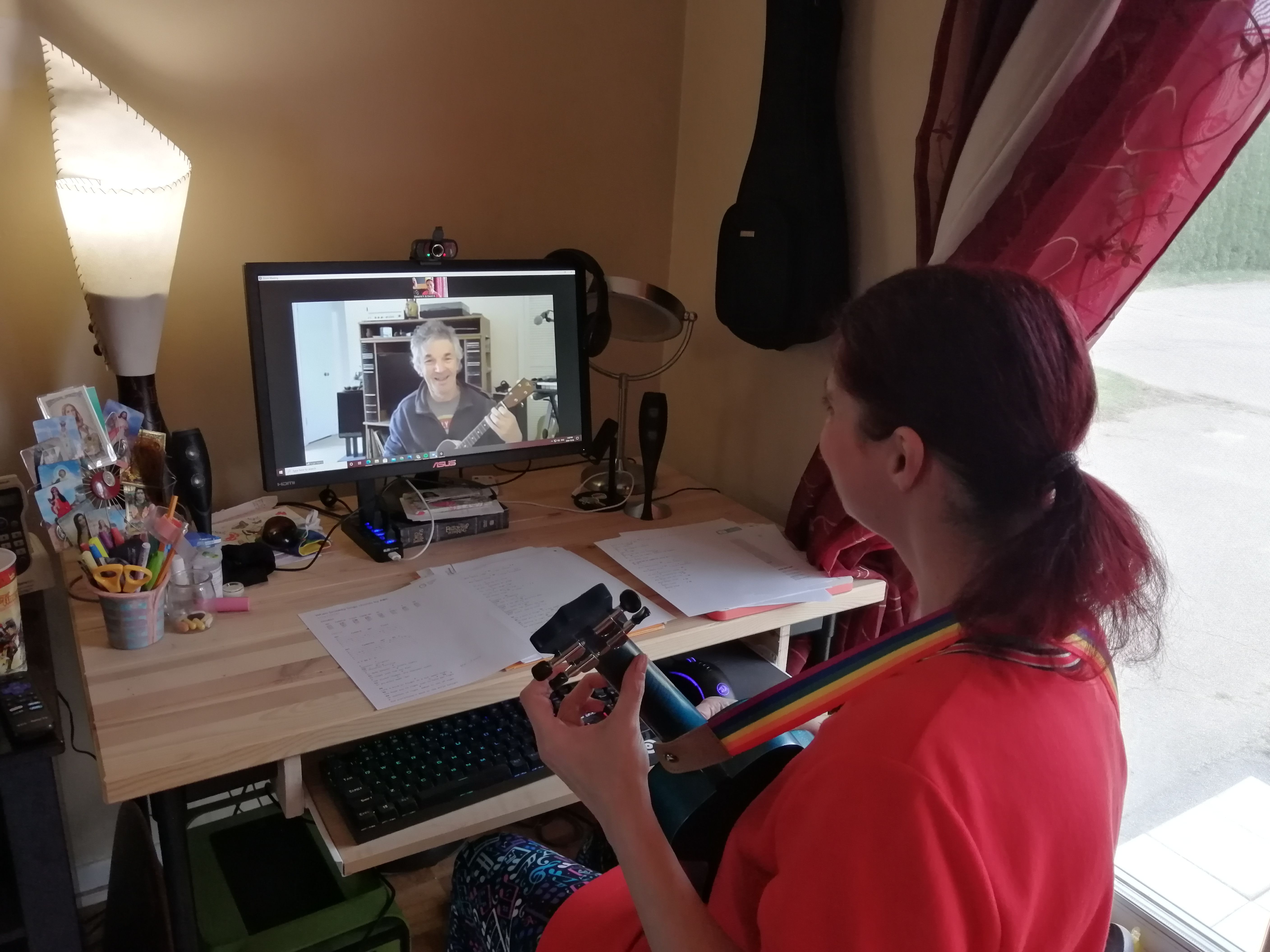 Get HAPPY with VIRTUAL uke & guitar lessons
We've had a challenging few years, but things are getting back to normal!

It could be a good time to learn to play a new instrument or take yourself to a new musical level.

We have geared up to offer you lessons online via Skype or Zoom so you can take a refreshing 30 minute or one hour break from your work at home and move ahead with your music.

Sound tempting? Whether you are a beginner, intermediate or advanced player we can customize a program just for you, and answer any questions you may have.

Give it a try... you may surprise yourself! 
BENEFITS OF VIRTUAL LESSONS: 
* You stay conveniently at home
* No travelling necessary 
* You may record the lesson for later review
* MP3 audios and lyric sheets easily received
To arrange for your one-on-one private Skype/Zoom lesson   https://musicalwellness.com/contact 
---
PRIVATE GUITAR AND UKULELE LESSONS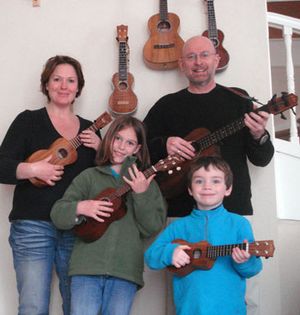 MUSICAL WELLNESS ~ MUSIC SCHOOL~

We believe that playing a musical instrument MAKES US FEEL GOOD!
We use a simple, step by step approach to make lessons EFFECTIVE AND FUN
Be amazed how quickly you learn to PLAY YOUR FAVORITE SONGS
 
WE OFFER:
♪ Instruction in Guitar & Ukulele
♪ Weekly one hour lessons promoting RAPID progress
♪ Constant feedback regarding your progress
♪ Support purchasing a suitable instrument/strings etc
♪ Access to tried and tested teaching method with support manuals
Your instructor: NIGEL E. HARRIS• Instructor at Blues School for Music and Art (BSOMA) 2017
• BA (music concentration) University of Ottawa 2006
• Member of Society of Composers, Authors and Music Publishers of Canada (SOCAN)
• Member Songwriters Association of Canada (SAC)

MUSICAL WELLNESS: Serving Ottawa's Musical Community Since 2003.
---
Here's a taste of a fun easy song for uke that everybody knows and can learn in 3 minutes
It has only 3 chords C, F and G!
'When The Saints Go Marching In' - played by Nigel E. Harris