Musical Wellness - Program Delivery Team
Nigel E. Harris - owner/manager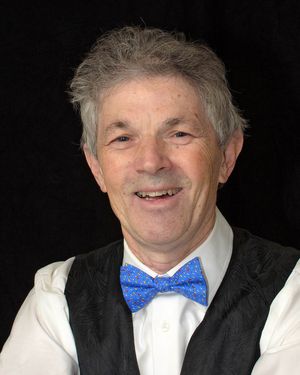 Nigel creates wellness and cohesiveness using music and drumming for groups of people in under 60 minutes!  
As creator of Musical Wellness in 2003, Nigel is a catalyst for managing and amplifying the positive energy that is generated in the room through everyone's active involvement in his programs. 
The energy released in the communal drumming sessions, 'awakens' and bonds the circle of participants inspiring them to work together more effectively creating a happier and more productive workplace
Following 25 years working in the technical side of the engineering industry between 1975 and 2000, Nigel continues to be a contribution to organizations, this time as a drumming 'coach', assisting management in developing and maintaining a culture of 'wellness' in the workplace.
Nigel also brings his talents as a choir director, ukulele and guitar instructor, recording engineer, and singer/songwriter/performer to his clients through Musical Wellness.
ARTIST PROFILE FOR NEW MUSIC 
Seeing the Fab 4 as an impressionable 10-year-old in my seaside hometown near Liverpool, was easily the most powerful early influence to my music.
Also, the intoxicating sounds that filled our house when my step-sister and her hip friend sang and played, and later on tearing up church halls with my band's blistering blues and rock, idolising Hendrix and Clapton, catapulted me out of my humdrum British existence and into my adolescent rebelliousness.
For years I made a living as an engineer until mid-life when I realized how spiritually dead I felt. I went back to school and followed my dream to create 'live' music in therapeutic settings, where I experienced the transformational power of music every day.
So how does this relate to my new release?
I love the great outdoors and in Ontario, Canada there's a magical place called Prince Edward County that draws me back with its rural pace and sand dunes, reminding me of my seaside roots.
Following one visit, I was inspired to write 'The County', the first release from a set of new songs launching monthly.  
My music is how I express my gratitude for the simple things in life. The genres I write in span between rock and children's songs, with blues, indie, and pop in between.
My work is mostly uplifting and inspiring, exploring the full range of human emotions, so don't be surprised to find songs with more uppity vibes as well.
Enjoy the music and message - I'll keep you posted about new releases and 'live' performances.